Hebei Huipin Machinery Co.,LTD
Tel: +86-312-2727088
Fax: +86-312-2621678
Phone: +86-18631226706
Email: info@oilmillchina.com, oilmillchina@yahoo.com
Production factory address: North town development zone of DingZhou, Hebei province.
Rotocel extractor equipment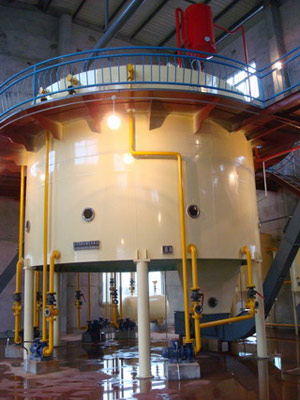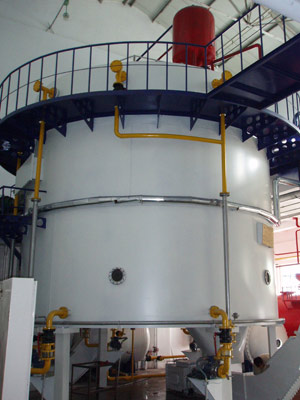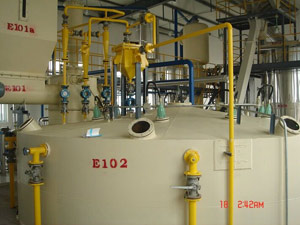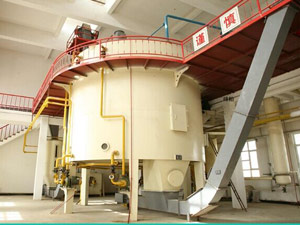 1.Adopt stainless steel material fixed grid plate, increase the horizontal grid plate, prevent the strong mixing oil backflowing into the blanking, to ensure that leaching effect.

2.Rotocel extractor use rack transmission and unique rotor balance design, low rotate speed, with less power, Stable operation without noise, low maintenance cost;

3.The feed system can automatically adjust the speed of air-lock valve and the host machine according to incoming material amount, always keep a certain level in the deposit box, conducive to forming micro negative pressure inside the extractor, reduce the leakage of solvent;

4.Advanced mixed oil circulation principle design is beneficial to reduce the mass of fresh solvent, lower residual oil in the pulp and improve the mixed oil concentration, to achieve the purpose of energy saving by reducing the evaporation capacit.

5.Leaching of high material layer lattice design is advantageous to the formation of immersion type leaching, and lower the content of the end of the meal in the mixed oil.

6.Particularly suitable to the leaching of various pre-pressed cake.

Main economic and technical index of Rotocel extractor(Take an example of 300T soybean)

Production capacity T/D: 300T/D

Residual oil of meal: ≤1.0% (soybean)

Solvent consumption: ≤4kg/t Material(6#solvent)

Crude oil moisture and volatile matter (%): ≤0.30

Power Consumption KWh/T: ≤15

Steam consumption KG/T: ≤280(0.8MPa)

Finished product Pulp moisture(%): ≤13(adjustable)

Finished Residual solvent content: ≤300ppm(qualified detonation experiment)