Hebei Huipin Machinery Co.,LTD
Tel: +86-312-2727088
Fax: +86-312-2621678
Phone: +86-18631226706
Email: info@oilmillchina.com, oilmillchina@yahoo.com
Production factory address: North town development zone of DingZhou, Hebei province.
YZY260 All-weather Oil Press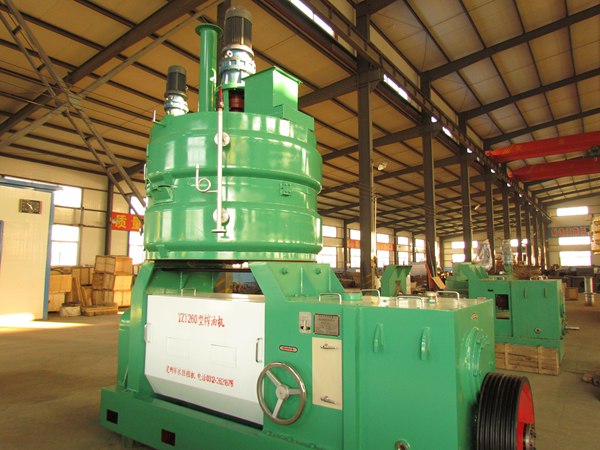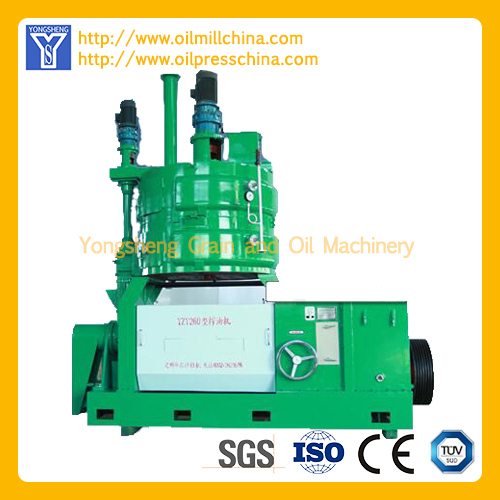 The machine is suitable for extracting corn germ, rapeseed, cottonseed, peanut, sunflower seeds and other plant oilseeds

Model performance Characteristics:

1.The machine axles, pressing bolt, pressing bar, gear, gear box and other major parts, are all made of high quality steel, then with special processing, high temperature resistant,good wear-resisting performance, high product quality and durable.

2.The barrel screw using light pressure, regular pressure, the pressure step by step and other advanced technology, low residual oil

3.The cake checking mechanism has patented design, easy and quick.

4.Extracting cage has the design of ear plate opening and closing, easy to assembly and maintain, reduce labor intensity.

5.Can be adapted to the high, medium and low temperature pressing.

YZY260 spiral oil press and 75 kw motor installed base figure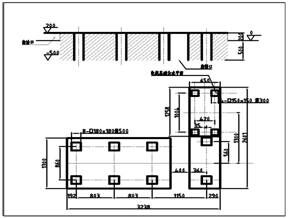 Main technical data:

1.production capacity: pressing 35-45 Ton/Day, prepressing 100-150 ton.

2.Using of steam pressure: 3-4kg/cm³.

3.Agitation shaft rotation speed: 41 revolutions/Min.

4.Pressing axle rotation speed: 28-51 revolutions/Min.

5.Feeding axle rotation speed: 85 revolutions/Min.

6.Steaming and frying temperature: 60-110℃.

7.Matching power: 75KW.

8.Dimension (Length x Width x Height): 3800×2320×3800mm

9.Net weight: 9000kg