Hebei Huipin Machinery Co.,LTD
Tel: +86-312-2727088
Fax: +86-312-2621678
Phone: +86-18631226706
Email: info@oilmillchina.com, oilmillchina@yahoo.com
Production factory address: North town development zone of DingZhou, Hebei province.
Frying Pan Series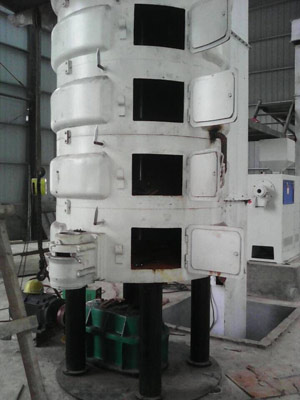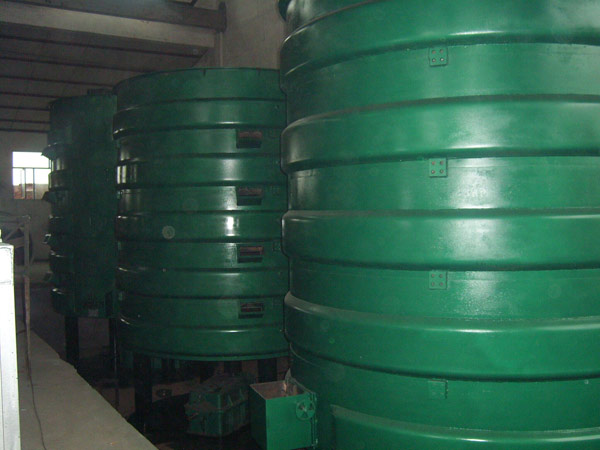 Range of application:

1.Mainly used for making raw material become clinker processing with wetting, steaming and frying.

2 .Can be used to soften of oil plants.

Operating principle:

1.The raw materials will be into the pot from the top.

2.Stirring constantly with the aid of heat source.

3 .Water or steam (wet) the raw materils, heating (steaming the material)、Drying (Frying).

4 .Can process different oil plants continuously.
Name parameter

Product spercifications

YZCL120×4

YZCL150×5

YZCL180×5

YZCL210×5

YZCL250×5(6)

YZCL300×5(6)

Main pressed material

Q235-A

Q235-A

Q235-A

Q235-A

Q235-A

Q235-A

Design pressure (MPa)

0.66

0.66

0.66

0.66

0.66

0.66

Design temperature
(℃)

168.2

169.6

164

164

164

164

Working
pressure
(MPa)

0.54

0.54

0.54

0.54

0.54

0.54

Medium name

Saturated steam

Saturated steam

Saturated steam

Saturated steam

Saturated steam

Saturated steam

Corrosion strength (mm)

1

1

1

1

1

1

H eating area
(㎡)

7.6

14.15

19.4

25

34.24(41.09)

57.5(69)

Number of plies

4

5

5

5

5(6)

5(6)

Matching motor

Y160M-6 7.5kw

Y200L1-6 18.5kw

Y200L2-6 22kw

Y225M-6 30kw

Y250M-6 37kw
Y280S-6 45kw

Y280S-6 45kw
Y280M-655kw

Dimension
(L×B×H)

2233×1654
×2710

2175×2075
×3850

2774×2300
×4250

2900×2440
×4250

4678(5328)

4678(5328)

Net weight

3100

5850

7200

9400

13600(15400)

15000(17000)